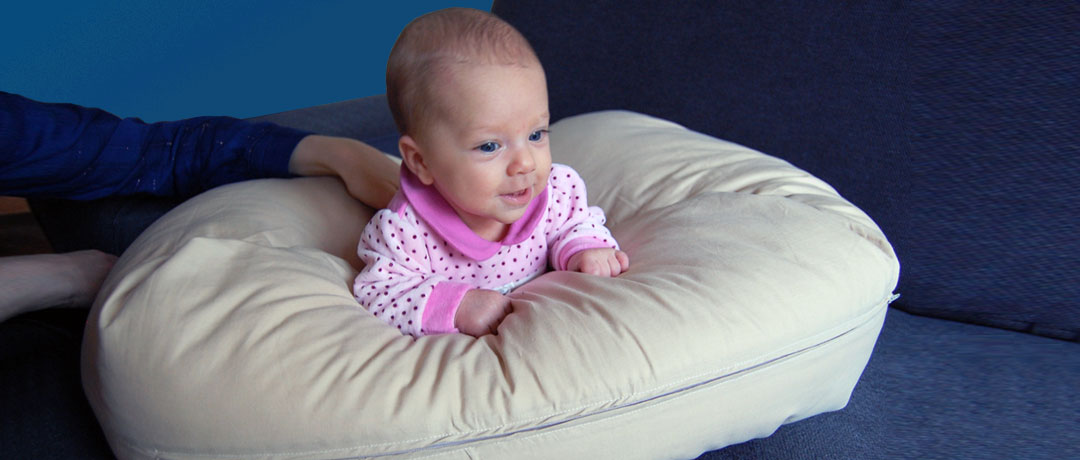 The Hippocampe-Relax breastfeeding cushion for baby's comfort
Afterwards, baby can be placed on his or her stomach on the Hippocampe-Relax cushion to work on his or her back muscles.
And after that, baby can safely be sat surrounded by the cushion, in this position, your child will not fall over, and his or her back will work whilst being comfortably supported.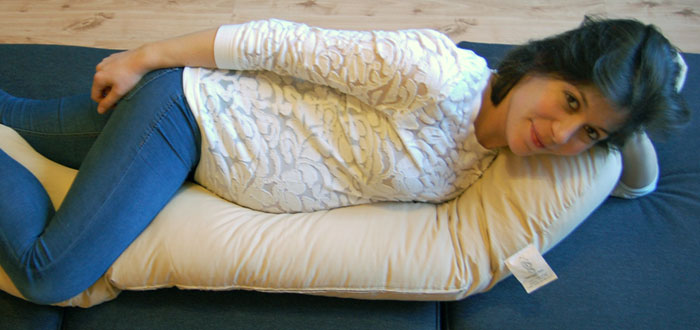 Well-being of future mothers
What makes the Hippocampe-Relax breastfeeding cushion so unique and comfortable is its "middle" which supports mother's stomach when she lies on her side. The particularity of this cushion prevents mother's stomach from overhanging, which helps prevent back pain and allowing you to relax comfortably on one side.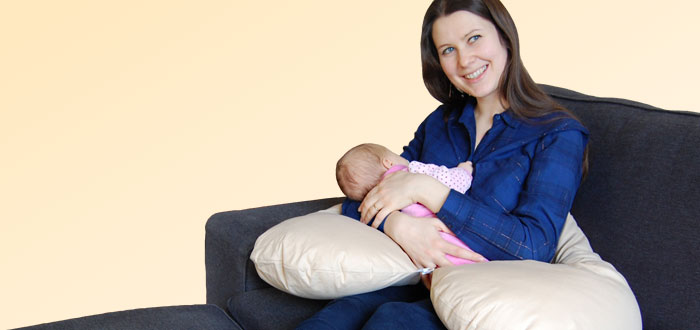 reastfeed baby in total comfort
Thanks to the Hippocampe-Relax cushion, mother and baby can comfortably lie on the cushion for effort-free and enjoyable breastfeeding. The "middle" of the cushion supports the lower back of mother during breastfeeding. Breastfeeding is a moment of happiness and comfort every time.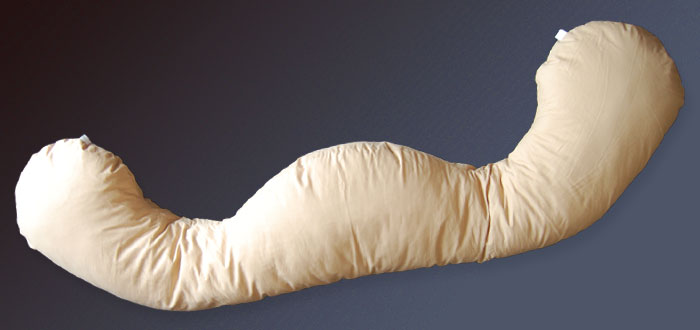 Description of the comfort cushion

Careful and quality finish by Plumka, Belgian bedding specialist, guaranteeing many long years of comfort.

Contact me for further information and/or to place an order