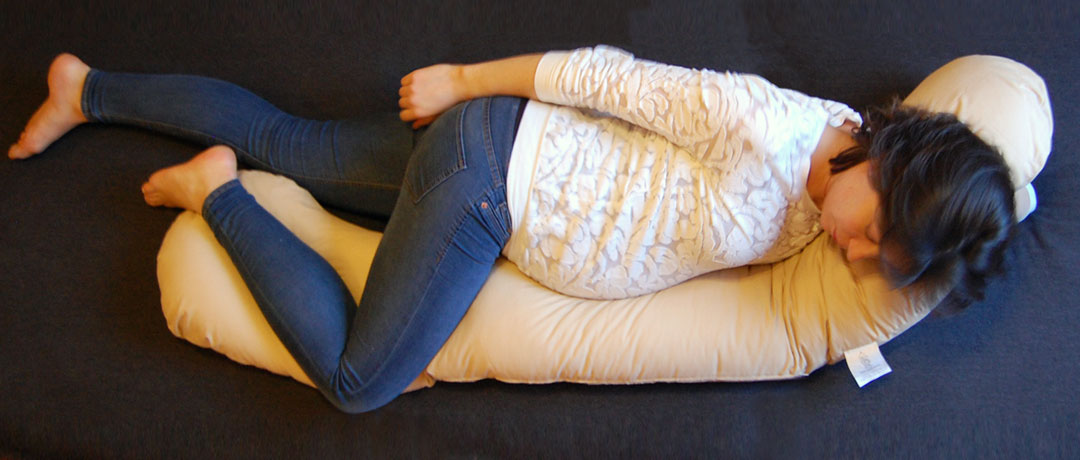 The breastfeeding cushion for the well-being of future mothers
The well-padded edges of the Hippocampe-Relax breastfeeding cushion offer proper support for the head and legs. Perfectly supported, you can rest on your side in total comfort.
The large size (1m70) of the cushion offers you maximum comfort in all positions.
And for future mothers, let me offer you some tips and advice concerning positions to help alleviate lower back pain:
In your settee, sit with your knees bent (cross-legged), dive into the Hippocampe-Relax cushion: your lower back and knees are supported.
Place the cushion on a table or desk, sit on a stool or a balloon (auto-stretch) and let your head rest on the "middle" of the Hippocampe-Relax cushion. In doing this, you will avoid being arched due to your pregnancy. You can even get your partner to massage your back!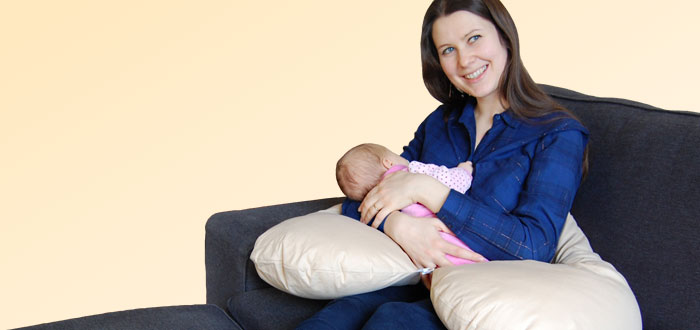 reastfeed baby in total comfort
Thanks to the Hippocampe-Relax cushion, mother and baby can comfortably lie on the cushion for effort-free and enjoyable breastfeeding. The "middle" of the cushion supports the lower back of mother during breastfeeding. Breastfeeding is a moment of happiness and comfort every time.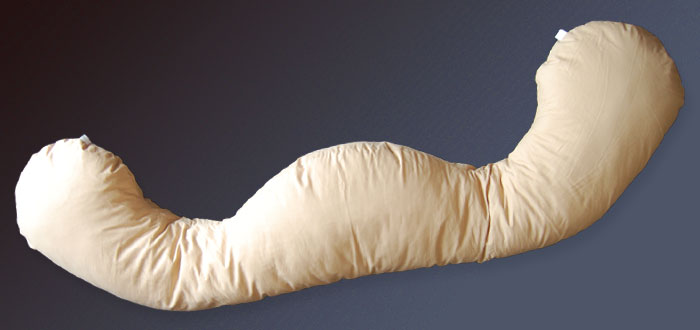 Description of the comfort cushion

Careful and quality finish by Plumka, Belgian bedding specialist, guaranteeing many long years of comfort.

Contact me for further information and/or to place an order