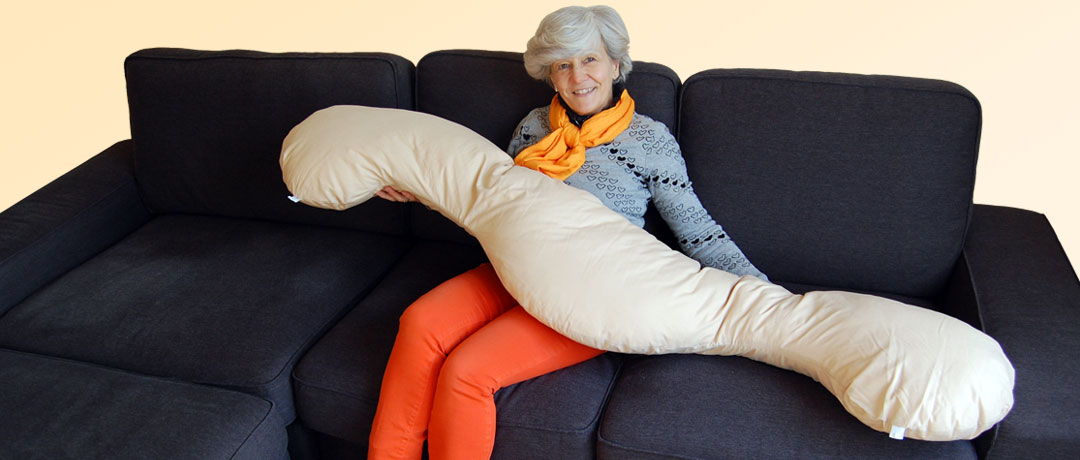 My name is Isabelle de Fays
I now have over 25 years of experience as an obstetric physiotherapist. I have assisted over a thousand pregnant women, from preparation for delivery to post-natal care, and of course in childbirth. It is in the framework of my work that I not only discovered the importance of the breastfeeding cushion but also the shortcomings in "traditional" breastfeeding cushions.
In my activities as an obstetric physiotherapist, the breastfeeding cushion is fundamental. However, "traditional" breastfeeding cushions have many defects. Above all, they do not offer sufficient support to pregnant women when lying on their side. To offset this lack of comfort, and provide a maximum amount of varied well-being, I designed a new breastfeeding cushion which offers optimal support for pregnant women, as well as those who are breastfeeding and is a soft and cosy nest to welcome baby. I designed a prototype which was used in my consultancy. On the basis of patient feedback, I improved the design. So as to make sure it meets strict criteria, I sought the best manufacturer (plumka.com) and material available in Belgium. Finally, after several improvements, bingo:
THE HIPPOCAMPE-RELAX BREASTFEEDING CUSHION WAS BORN:
"The cushion which offers optimal support to what you hold dearest in the whole world!"
The enthusiasm of my patients gave me the desire to sell this on a large scale so as everyone could benefit from my Hippocampe-Relax cushion.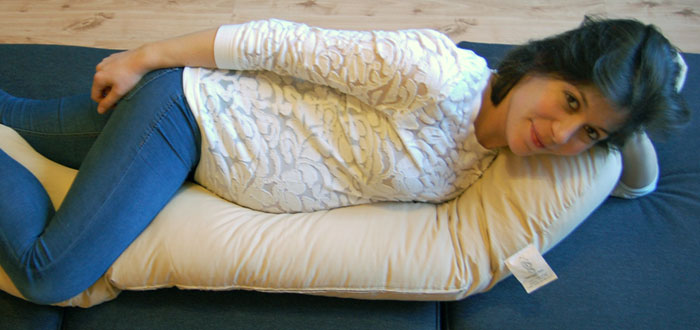 Well-being of future mothers
What makes the Hippocampe-Relax breastfeeding cushion so unique and comfortable is its "middle" which supports mother's stomach when she lies on her side. The particularity of this cushion prevents mother's stomach from overhanging, which helps prevent back pain and allowing you to relax comfortably on one side.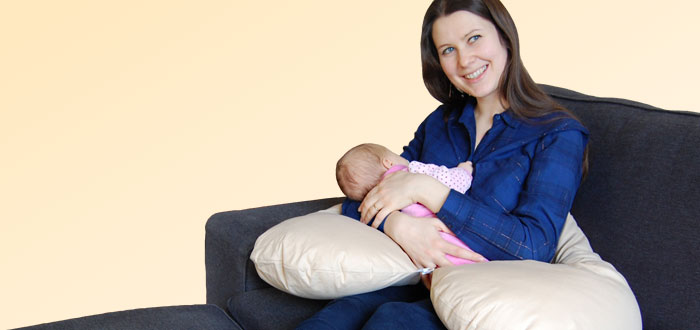 reastfeed baby in total comfort
Thanks to the Hippocampe-Relax cushion, mother and baby can comfortably lie on the cushion for effort-free and enjoyable breastfeeding. The "middle" of the cushion supports the lower back of mother during breastfeeding. Breastfeeding is a moment of happiness and comfort every time.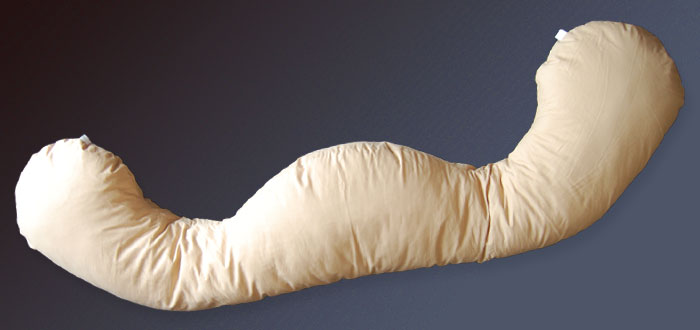 Description of the comfort cushion

Careful and quality finish by Plumka, Belgian bedding specialist, guaranteeing many long years of comfort.

Contact me for further information and/or to place an order