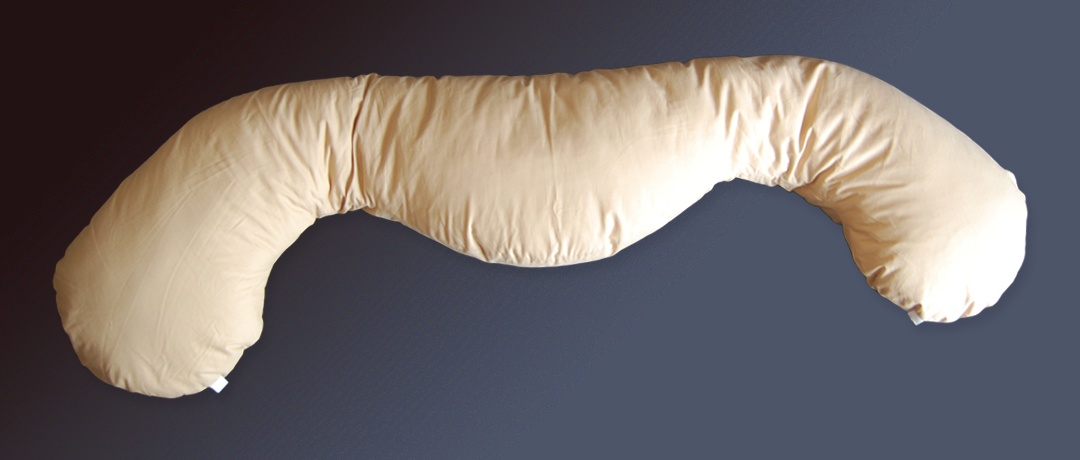 Breastfeeding cushion for total comfort
Your Hippocampe-Relax (registered trademark) breastfeeding cushion has been designed taking due account of material and paediatric standards down to the most minute detail: materials, filling, zips, poppers have all been chosen for safety of mother and baby.
Its filling is comfortable and silent to touch, and the cushion remains soft and inflated, guaranteeing optimal comfort.
The cushion is provided with a beige or white cover. These covers meet all safety standards and are certified washer safe, resistant to use, hypoallergenic and anti-acrid.
The cushion should be washed at 40° and cover at 30°.
For professionals and for the hospital sector, a "Sure-Chek" cover or plastic cover is provided.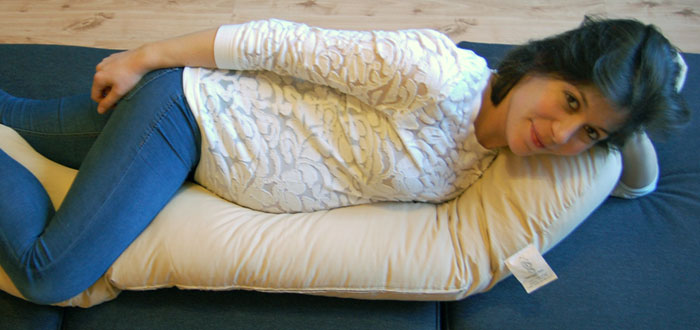 Well-being of future mothers
What makes the Hippocampe-Relax breastfeeding cushion so unique and comfortable is its "middle" which supports mother's stomach when she lies on her side. The particularity of this cushion prevents mother's stomach from overhanging, which helps prevent back pain and allowing you to relax comfortably on one side.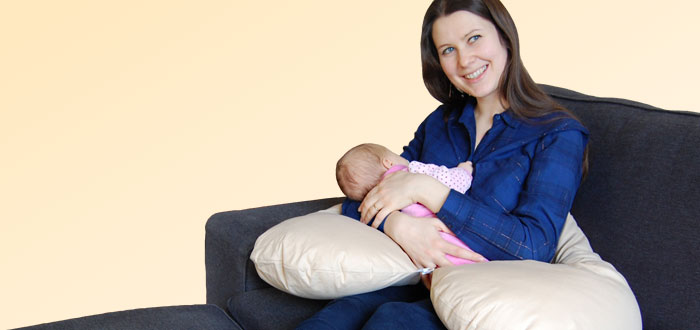 reastfeed baby in total comfort
Thanks to the Hippocampe-Relax cushion, mother and baby can comfortably lie on the cushion for effort-free and enjoyable breastfeeding. The "middle" of the cushion supports the lower back of mother during breastfeeding. Breastfeeding is a moment of happiness and comfort every time.
Contact me for further information and/or to place an order